Well. Ben and I have known each other basically our whole lives. Our moms have been besties for eons (not that I'm making ANY sort of comment on their age you understand). I remember lots of trips over to the Van Loon house with chocolate donuts for the moms, and the kids being banned to play together in a different room. My recollections of Ben are slightly fuzzy but definitely humor driven. I remember him being a strange little kid ;) Kidding!!! I'm sure he was just being a boy, which me, in my girl-ness, couldn't understand. As our lives moved on, the Van Loons moved to Wisconsin, and I don't remember much of Ben after that. But! A few weeks ago, Michelle (his beautiful momma) facebooked me to tell me that Ben was engaged, and could I take their engagement photos? Sure!! I LOVE shooting people that I'm connected to! So I met Sarah via the socially acceptable form of facebook, and we got a date scheduled.
Despite the touch-and-go weather that greeted us Friday morning, we decided to go for it anyway. That was definitely my first clue that Sarah was a low key personality. I met her and fell in love! She's spunky, smiley, and HELLO so adorable! Ben was exactly as I would have imagined him to grow up...smart, cute, and uber fabulous!
There was a small airfield near the Van Loon's house, so we headed out there, and loved what we saw! Tiny airplanes, colored pole barns, lots of green space, and turkeys! Okay okay, the turkeys weren't exactly on the list, but definitely worth mentioning because I'm pretty sure I'm scared to death of them.
I really don't even know where to start with these two. It's really unbelievably how much these two fit together. They LOVE laughing, like the same music, and share very similar interests. They just...fit. They loved to look at each other, are very playful, and are just so fond of each other. I love seeing that element added into a relationship because it adds sparkle :)
Okay. Here we go!
yes, yes...Sarah is fabulous!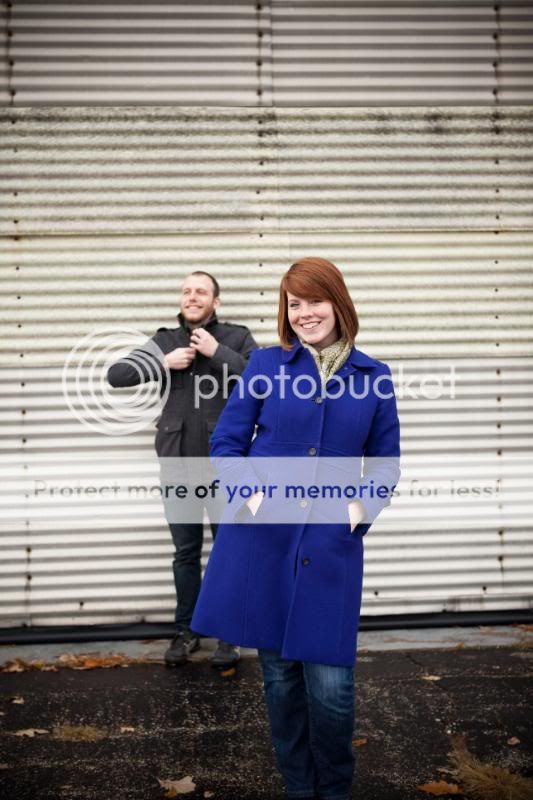 Ben hit this with one jump...no repeat necessary!
Sarah couldn't quite get it, so Ben gave her a little example...
Sarah's try... :)
So cute!
Sarah warned me that one of their "thing"'s is to look annoyed/mad in photos, and to not be alarmed if they start doing it! We did a full out look here...
And one for fun here...
I know this is a little out of focus, but sometimes thats just what you need!
One more....because they're just too fabulous :)
Enjoy the slideshow!!