I give to you the next greatest Boiler (Boilermaker? Purduian?) fan... baby Ethan!
(we were teaching him the "touchdown!" pose but he just snored softly through it).
Mr. Ethan decided to crash mom and dad's first anniversary and start the labor party just before momma got dessert (little bugger).
And not-quite-a-finger-snap later....Kelly and Amol went from being two, to three.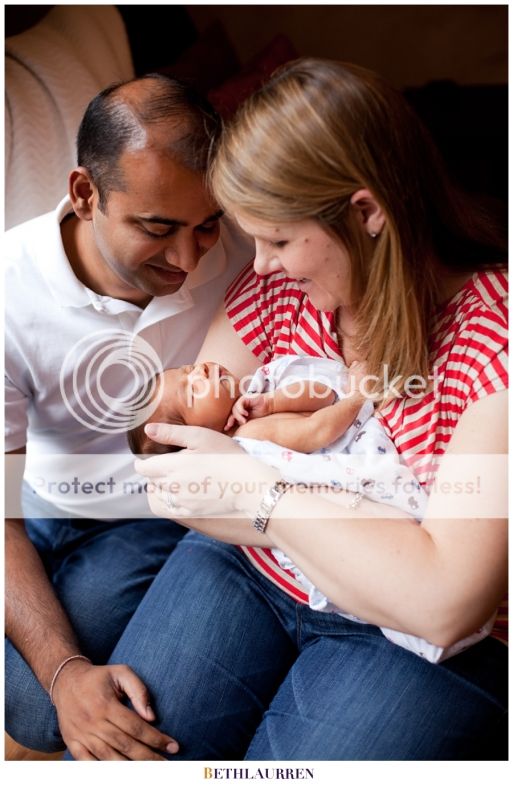 And from what I could see - they are loving every sleepless second of it.
There is a lot of staring happening right now. Watching in utter amazement at the slightest (obviously brilliantly done) movement, grunt, smacking lips and finger stretch.
And the first baby has already adopted big brother status - there was a lot of sniffing of my things, rapid pacing when Ethan would fuss, walking over to me and sitting and watching me very closely.
This melts me.
And melts me again.
And now for some little model shots.
And my very favorites here. First - how sweet??
Second...
And last one.
I LOVE THAT SHUSHY FACE!!!
Congrats Kelly and Amol! Your family is absolutely beautiful - both inside and out. I wish you many naps, plenty of down time to spending watching, and a million smiles on this little ones face.